Guest Post by Shave Wendell
As an avid follower of how white America perceives hip-hop, I was certainly made aware of the
growing movement to credit Muhammad Ali with creating rap
. As a person who never played sports in high school, I think this is completely unfair and generally mean-spirited.
Ali gets no small amount of credit for his numerous accomplishments (didn't he knock a guy out in a fight really quickly? Didn't he defeat Rocky Balboa? Wasn't his biopic better than Balboa's?) His quote about floating and stinging is basically repeated ad infinitum by everyone who has ever been about to punch a guy. His moral and religious anti-war stance really gave a long-needed "
fuck you
" to the man from athletes, long known to associate with politicians.
When I was in high school, there was a guy who was a star football player. Let's call him Johnny Athlete. He was blond and tall and had blue eyes and muscles bigger than a printout of all the
Battlestar Galactica
fan fiction you could find. He was dating a certain Jane Beautiful, a girl with whom I'd been in love since kindergarten. She, needless to say, was a shiksa goddess who managed to retain the same set of freckles throughout adolescence. While it was later suggested that they were practitioners of the
Cleveland Steamer
, at the time they were nothing if not all-American and glorious. This was what Hitler and Nixon were always talking about. For God's sake, she tried to get the National Honor Society to start a schoolwide abstinence program. Are you sort of getting the picture here?
Anyway, the reason I mention this here is that in second grade, we learned to write poetry (by the way: teaching children to write poetry is about 1,000% more dangerous than teaching them about sex, if every awful person who wore all black and listened to Green Day and went to my middle school is any indication). I devoted the class period to a series of rhyming couplets devoted to Jane Beautiful. I can't remember the whole thing, but a couple of the lines were "She is my only one/My love for her weighs a ton," "She is my Juliet/But she think I am 'stupet,'" and "My love for her will never end/But to her I'm just a friend." See what I mean about it being dangerous?
Anyway, skip forward about eight years and she's steaming along with John Athlete. My frustration at being an overtall Jewish kid (the first in my grade to get glasses) with a sense of humor most informed by
Robert Benchley
led me to music (I abandoned this soon, until I got involved in two abortive musical endeavors in high school: 1) My friend Smocko and I tried to write a screenplay that hinged on the emotional power of a song about virginity, 2) Smocko and I were roped into a band with our friend Zoso [I was assigned bass guitar, an instrument I had never touched; Smocko was drums, same situation]), a path I believe many took. If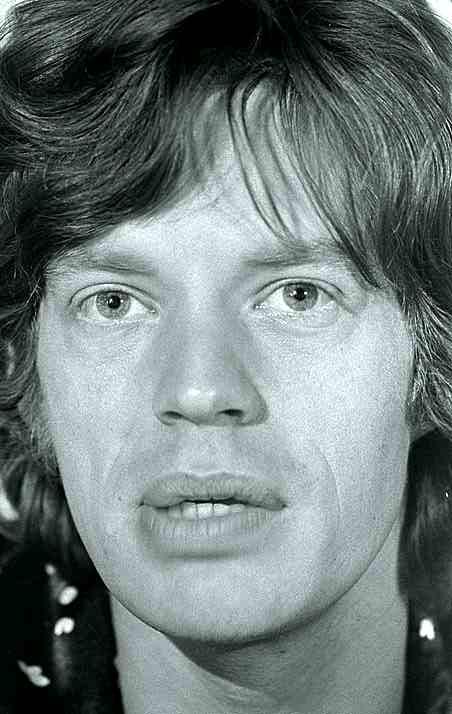 one really lo
oks at the people who most informed music in this century, they are not an attractive group of people. They are mostly awkward dudes who realized their disadvantage and grabbed guitars and suddenly started getting laid.
This is a lot of work. And it is because of the Ali/Jagger dichotomy that it is unreasonable to credit Ali with creating rap. Ali's already got plenty going for him; would it kill us to give Afrika Bambaataa his due?
Labels: guest post