Guest Post by Dillon Permian
This article is coming late, because I just thought of it, so please enjoy this Super Bowl Wrap-Up.
A person who is very important in my life, Liz, is an enormous fan of Peyton Manning and, by extension, the entire Manning clan. Please do not think I am joking when I say that there exists, in my bedroom, a blanket with both Peyton and Eli Manning's faces on it. She was very excited by the turnout of this year's Super Bowl, not just because anyone living in Boston who wasn't born here ought to loathe the Patriots, as well as the Red Sox and any other Boston team I can't think of at the moment. They clog up our streets with their awful parades and often live near me.
What I was saying was, she also was very happy to see Eli, long caught in the shadow of his brother, father, and, arguably,
other brother
, come into his own on live television. She may stop referring to him as "Baby Eli." This game afforded him the opportunity to show that he is actually a football player, and not a weaker,
rap alter-ego
of Peyton.
The Onion
even
commented
on this.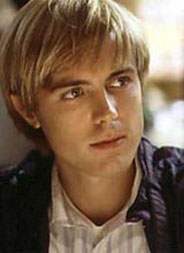 There is really only one man who can understand what Eli's year has been like. And that man is Casey Affleck.
Note: The following was written with no research:
Casey Affleck bust onto the scene with 1997's
Good Will Hunting
, in which he played the less-popular friend of his two real-life brothers, Ben and
Cooper Affleck
. Following that movie's and his brothers' successes, Casey failed to get the recognition he deserved, starring in several movies I could not, currently, name.
Then, in 2007,
while Eli Manning was securing his team's Super Bowl victory
, Casey Affleck starred in two movies:
The Assassination of Jesse James by the Coward Robert Ford
and
Gone, Baby, Gone
, the latter of which was directed by Casey's older brother, who, for this analogy, has spent the past few years being a little more Tom Brady than Peyton Manning. At this year's Oscars, when they announce
Best Supporting Actor
, expect to see Ben Affleck, sitting in the audience, quietly cheering on his little
mustachioed brother
.
Labels: Casey Affleck, guest post, tardiness, The Super Bowl